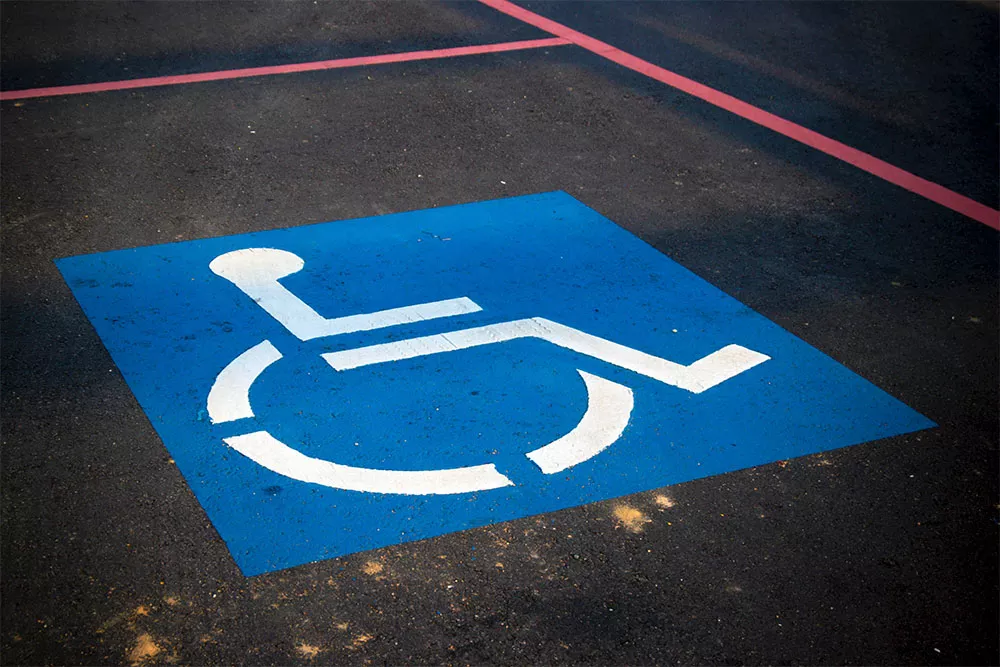 Blue Badge Scheme: The Ultimate Guide
The Blue Badge Scheme was introduced in April 2000 to help people with mobility difficulty gain improved accessibility in and around local areas. The Mobility Aids Centre has put together a guide to the Blue Badge Scheme to raise awareness of the benefits.
What Is The Blue Badge Scheme?
The Blue Badge Scheme helps to provide easy access parking for people that suffer from restricted mobility. The blue badge includes free parking in Pay & Display spaces. Disabled parking spaces tend to be placed closest to the point of interest; for example, in a supermarket car park. The spaces will typically be located as close to the supermarket entrance as possible.
The Blue Badge Scheme is available across the UK; however, please note that terms and conditions may vary depending on the location of residence (England, Wales & Scotland).
Are you Eligible For A Blue Badge?
Finding out if you or someone else qualifies to hold a blue badge is simple. There are two paths to confirming your eligibility. There are:
Eligible without further assessment
Eligible subject to further assessment
Below we have covered what each path includes. This will help you to understand the next steps required. You will only need to tick one of the following boxes.
ELIGIBLE WITHOUT FURTHER ASSESSMENT
You receive the higher rate of the mobility part of Disability Live Allowance (DLA)
You receive a War Pension Mobility Supplement
You are legally registered as blind or severely visually impaired
You receive a benefit under the Armed Forces & Reserve Forces Compensation Scheme within tariff levels 1 to 8. You have also been certified as having a permanent and substantial disability.
You benefit from the mobility component of Personal Independence Payment (PIP) & scored at least 8 points in the 'moving around' activity in the PIP assessment or 12 points in the mobility activity for planning and following journeys.
You receive a government grant towards your own vehicle.
ELIGIBLE SUBJECT TO FURTHER ASSESSMENT
In some cases, you may need to have an assessment scheduled by a healthcare professional under the discretion of your local authority. This is nothing to be concerned about, it is simply to assess your mobility if you do not fall in the category 'Eligible without further assessment".
How To Apply For A Blue Badge?
Applying for a Blue Badge is exceptionally simple as most things are on the GOV.UK website. This application is also used for renewing a badge. The cost of the Blue Badge is as follows:
England – £10
Scotland – £20
Wales – Free of Charge
Badges are typically valid for up to 3 years, however, conditions can vary. To apply for the badge you will need all five of the following pieces of information…
A recent photo that includes your head and shoulders
A photo/scan of proof of identity (eg.driving licence)
A photo/scan of proof of address (eg.government letter)
A photo/scan of proof of benefits (if you are eligible)
Your NI number at hand
To begin your application process of the Blue Badge Scheme, click here.
Rules You Should Know About Using The Blue Badge
The most important rule of using the blue badge is that the badge must be displayed at all times while using a disabled parking space. Typically, it should be displayed on the dashboard. If this is not possible, it will need to be displayed in an obvious position (such as the windscreen).
Misuse of the badge, such as giving it over to someone else, can result in the local authority confiscating the badge and issuing a fine up to £1,000.
Related Blog – Four Fantastic Wheelchair-Accessible Vehicles Of 2019