The Peterborough Mobility Aids Showroom
At The Mobility Aids Centre headquarters in Peterborough, we hold the epitome of what we are all about, with over 15,000sq ft of floor space holding our mobility shop, customer services department, servicing workshops, warehouse and distribution facility. Our showroom holds the very latest mobility products on the market today.
In your visit, we will provide bespoke assistance to find the right product for your needs. Our showroom has been built with product demonstrations in mind. With us, you gain the confidence necessary prior to purchasing a particular mobility aid to ensure it is suitable for you.
Our showroom holds the very latest mobility products on the market today with dedicated areas for:
Powered wheelchairs & mobility scooters
Reclining armchairs & beds
Kitchen, bathing & toileting
Lightweight manual wheelchairs
Children's buggies & Trikes
Walking sticks, frames & rollators
General daily living aids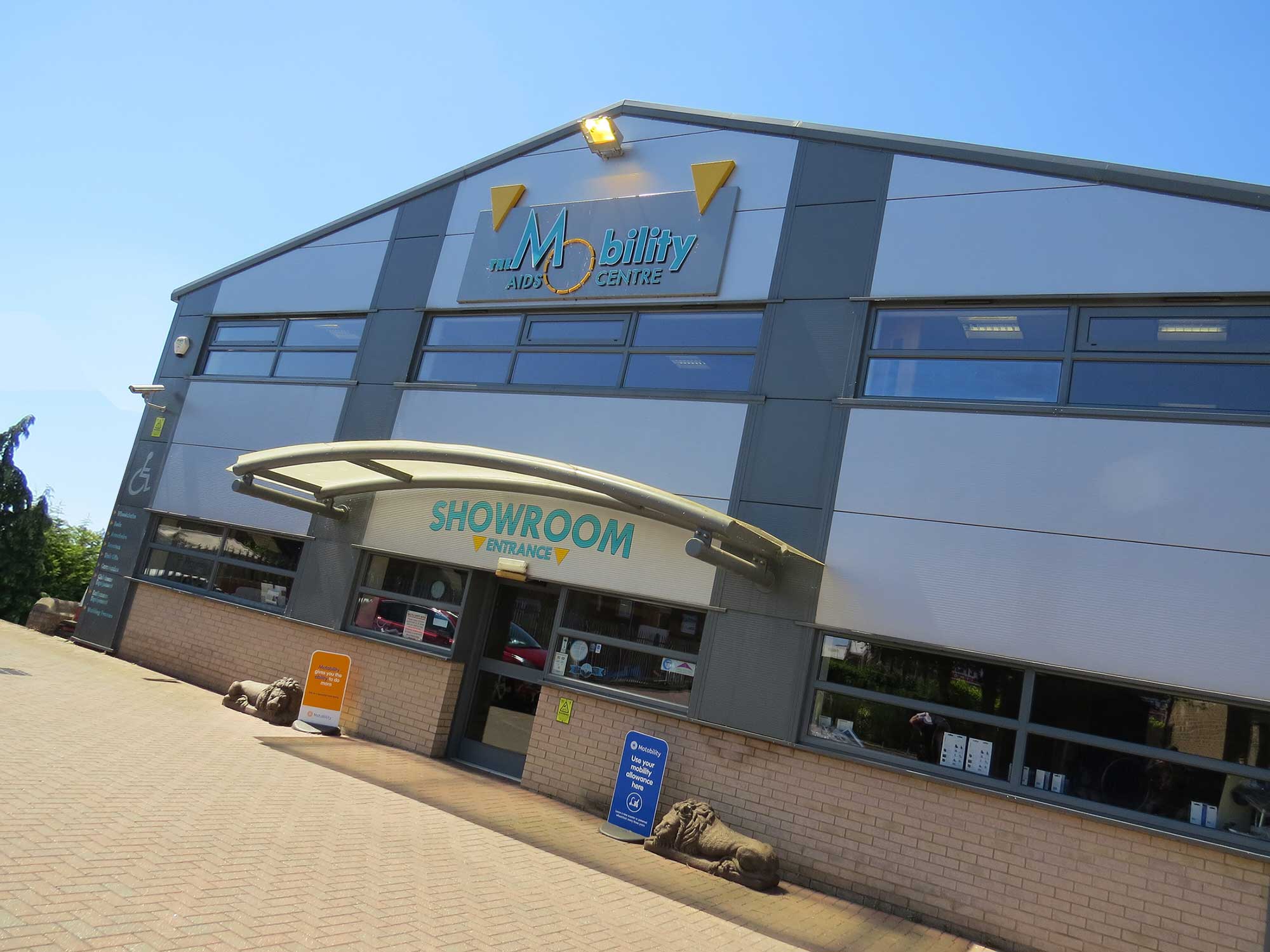 Important Showroom opening times
Opening times
Due to the current Coronavirus (COVID-19) we will now be reducing our showroom opening times, please see them below:
Monday – 9am – 5pm
Tuesday – 9am – 5pm
Wednesday – 9am – 5pm
Thursday – 9am – 5pm
Friday – 9am – 5pm
Saturday – Closed
Sunday – Closed
You can still shop with us online, and UK home delivery is still available.
The website is still open for online orders and we are following the government's guidelines, and are still able to process online orders.
Why Visit Our Showroom In Peterborough?
We have a large team of mobility professionals on hand in our Peterborough showroom, here to provide our customers with a luxury shopping experience. They are able to sit down with you to listen to what you are looking for in terms of mobility aids. From there, our team will be able to recommend and show you the best options to improve the way of living for the user of the mobility aid.
Where To Find Our Peterborough Showroom?
Our showroom is based on 88 South Street, Stanground, Peterborough, PE2 8EZ.
Want To Visit Our Showroom From Your Screen?
It isn't always easy to make time to leave the house/work to come to our showroom, we understand that! This is why we have got a 360 virtual tour of our showroom, this means you can have a look around before you even come in!